THIS IS ME
Hello dear Artfriends,
My name is Vanessa Brünsing and I was born in Germany in a beautiful little town by lake constance. Already noticed that I also must have some other roots?
Right – my Mum is from Zambia and my Dad is from Germany. During my childhood I had the chance to travel a lot because of my Parents. Because of this I started seeing the whole World as my Home.
The first time I could hold a colored pencil was the beginning of my love towards drawing. I loved drawing eyes and animals.
THE METAMORPHOSE
While I was aiming to become a graphic-designer, I began using Art as an outlet for my thoughts. At the same time I wanted to provoke thinking. That was pretty much the Metamorphose to Buttafly.
Topics like nature, animals, humans but also consumer society and symbols are reflected in my Artwork. As you might have also noticed, the World usually plays the main role. This way everyone can identify with it.
My inner child comes through when my paintings do their own thing and drip in every direction. It also gives me a good way to express the fact hat not everything can be controlled on this World.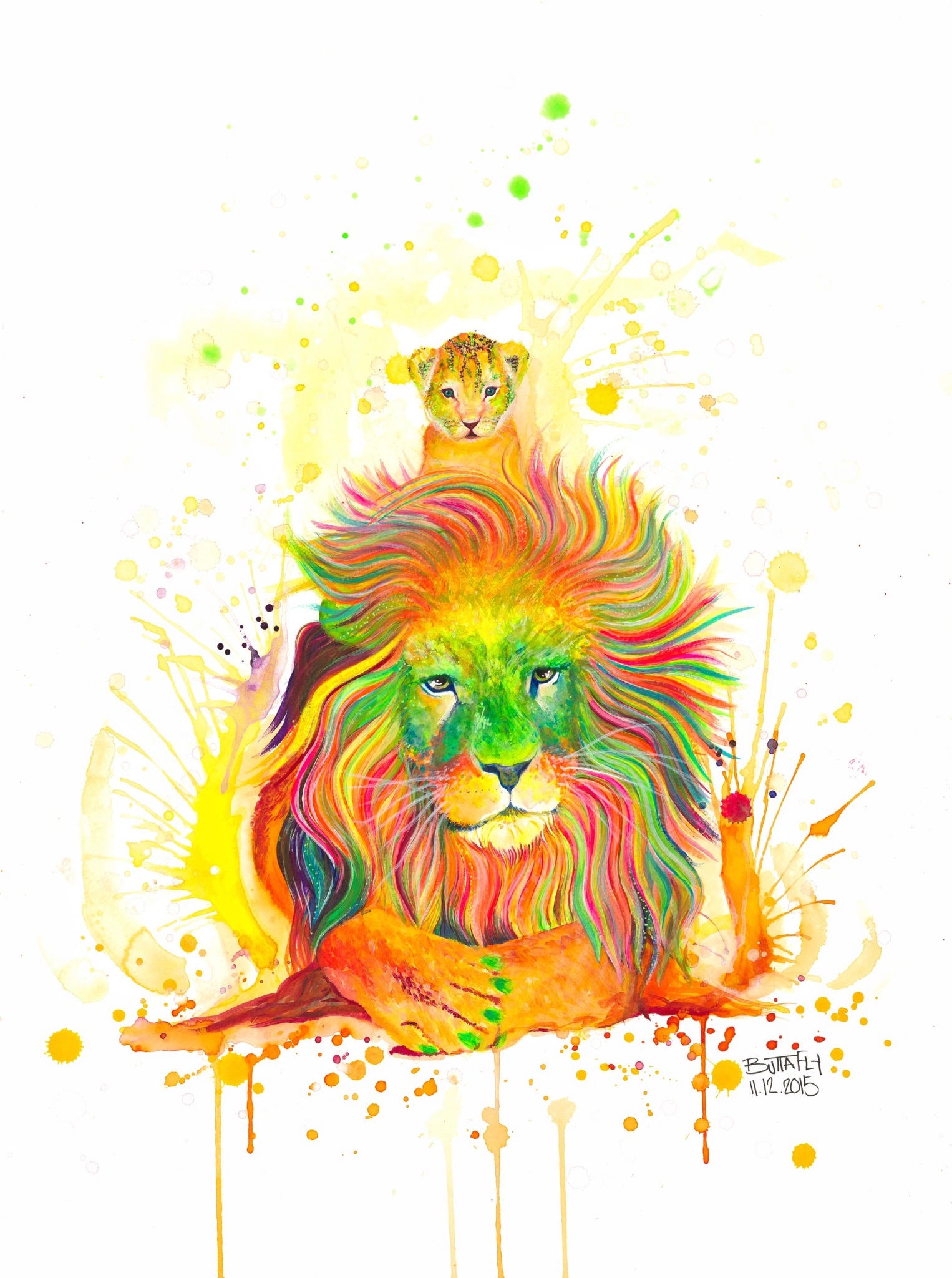 INTERNATIONAL ART COLLECTORS
This beautiful Artwork with the Title " A Kings Pride" was the first piece which, was commissioned 2016 by a Private Art Collector not based in Germany - but in Angola!
Also Public Locations have found an eyesight in my Work.
Some of my paintings for example, are located in different Hospitals around Germany. Some Paintings even hang in an Animal Ambulance.
Even Libraries or Art-Cafes have given my Creations a new Home. I am especially happy about the response i get from people - saying how uplifted they feel after looking at my art.